NEWSLETTER: 8/6/2017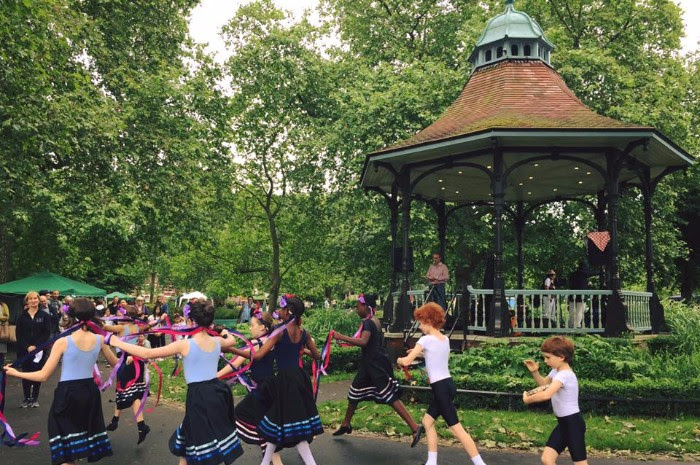 Midsummer Fair: the countdown is on
There's less than a fortnight to go to our annual summer festival and we can't wait! We do hope you'll join us from 1 to 5pm on Saturday 17th June for a fun, family friendly, sun-soaked (hopefully) celebration of food, nature, arts and community. With live music - Sarabanda playing Cuban son and salsa from 1pm-2.30pm, followed by Noel Tapper and his ska/rock steady band from 3.30pm-5pm - as well as dance displays, stalls selling food, craft and bric a brac, greenhouse tours, fairground rides, a football tournament, peepshow exhibition, a parade for peace, Big Lunch and more, there's something for everyone. Let us know on Facebook if you're attending. And read on to find out how you can get involved on the day…

Volunteers wanted
Fancy mucking in to make sure the day runs smoothly? We're in need of some extra hands from 1pm - 5pm to help with litter picking, giving out programmes and stewarding and from 5pm - 7pm with the post-fair clear-up. Email Victoria if you're up for it.

Get your bake on
Are you a whiz with a whisk? Here's your chance to prove it in our baking competition. Bring your chocolate cake, lemon drizzle cake, fruit cake, cake using vegetable or - a new category this year - Mac n Cheese to the marquee by the cafe by 1.30pm. Judging is at 2pm.

Book a free table
We still have a few Big Lunch tables available for community groups. A brilliant opportunity to spread the word about what you do by chatting to people, while running outreach activities like t-shirt making or lucky dips. Email Victoria to find out more.
Learn to knit
Learn the basics of knitting from local craft enthusiast and Knit-Inn Hub founder Annette at this beginners workshop, happening in the picnic area from 1-5pm. No experience necessary. Wool and needles supplied. Call Annette in advance to book your place: 07939321805. (Pic by Carol Romero on Flickr)
Myatt's Fields Park Project is a registered charity, number 1139256.

Myatt's Fields Park, Cormont Road, London SE5 9RA

Myatt's Fields Park Project · The Old Depot, Myatt's Fields Park · Cormont Road · London, London SE5 9RA · United Kingdom